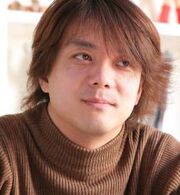 Akihiro Hino
(born July 20, 1968) is the president and CEO of
LEVEL-5
.
He began his work in the video game industry in the mid 90's when he worked extensively on the first installment of the Overblood series. At this time, he worked with the company Riverhillsoft.
In 1998, Hino founded LEVEL-5 along with some of his friends from Riverhillsoft and other past corporations. He serves as acting president and CEO when the need arises and of the 200+ employees at LEVEL-5, Hino works on a little bit of almost everything, usually developing and producing. Leaving other projects to people like Tomohito Nishiura and Yasuhiro Akasaka.
Hino also has worked on each installment of the Professor Layton series. In the development of each game, Hino has been not only the head developer and designer for the games, he is also both the executive producer and one of the writers.
Community content is available under
CC-BY-SA
unless otherwise noted.