Layton Brothers: Mystery Room is a Professor Layton series spin-off game for the iOS and Android mobile operating systems. It was announced on the LEVEL-5 Vision event 2011[2].
The game follows Lucy Baker, a beginning detective who is transferred to Scotland Yard. Here, she works under Alfendi Layton, son of the renowned Professor Hershel Layton. Together, they investigate crimes for Scotland Yard's "Mystery Room".
The game was released as a freemium game: the game itself and the first 2 cases (and prologue) are free, while two additional packs of respectively 4 and 3 cases can be bought from within the app.
Development
Edit
Originally, the game was to be called just "Mystery Room"[3], and was a Nintendo DS game that belonged to LEVEL-5's Atamania series and was first announced at LEVEL-5 Vision 2009. In Mystery Room, the players would team up with detectives Poccho and Sly to solve crimes.
At some point in time, LEVEL-5 decided to put the game under the Professor Layton series instead. The original focus on solving mysteries and crimes remained intact but besides that, several changes were made from the original version: new characters were designed to fit in the Professor Layton universe, and the release platform was changed to Apple's iOS mobile operating system. A reason for the latter is unknown.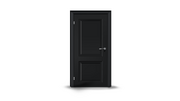 On June 14, 2013, LEVEL-5 opened a
teaser site
with a hidden
Layton Brothers
logo. This was an early hint towards the localization of the game. The game was released in English on June 27, 2013.
The logo can be accessed by clicking on 9 sets of doors, and then clicking on the magnifying glass, and finally on the door keyhole. Only the first fraction of the logo can be seen.
Characters
Edit
| | |
| --- | --- |
| 【PV】レイトンブラザーズ・ミステリールーム(L5W Ver.) | 【PV】『レイトンブラザーズ・ミステリールーム』(TGS2012 Ver.) |
External Links
Edit
References
Edit
^ Tokyo Game Show 2012 - level5.co.jp
^ Layton Brothers: Mystery Room - level5.co.jp