Alphabet is a puzzle in Professor Layton and the Curious Village. For the puzzle in the European version of the game, go here.
Puzzle
All right, here's a quick and easy one.
The first letter of the alphabet is A, and the letter B comes after the letter A.
However, the letter you need to worry about is the last one. What's the last letter of the alphabet?
Here's a hint: it isn't Z.
Hints
Solution
Incorrect
Nope!
That's not the letter!
Correct
Good job!
The last letter in the word "alphabet" is the letter "T."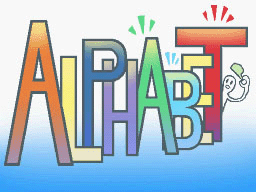 A big thanks to http://professorlaytonwalkthrough.blogspot.com