Hat Panels is a weekly puzzle in Professor Layton and the Last Specter.
Oh no!
Professor Layton's top hat is in pieces!
Rotate and switch the panels to put that hat back together again.
Click a Tab to reveal the Hint.
Too bad!
Something's not quite right. Check to see whether something's slightly out of place.
Fan-hat-stic!
A true English gentleman is nothing without a top hat.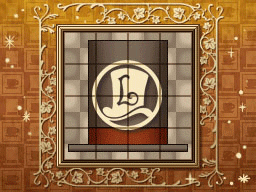 A big thanks to http://professorlayton4walkthrough.blogspot.com
Community content is available under
CC-BY-SA
unless otherwise noted.